Đi du lịch bằng việc thuê xe ô tô tự lái chắc chắn đã và đang được rất nhiều người quan tâm, nhất là đối với các bạn trẻ ưa thích sự trãi nghiệm với nhiều góc độ cảm nhận khác nhau. Bởi việc cầm lái một chiếc ô tô để đi tham quan du lịch cùng nhóm bạn sẽ có rất nhiều điều thú vị…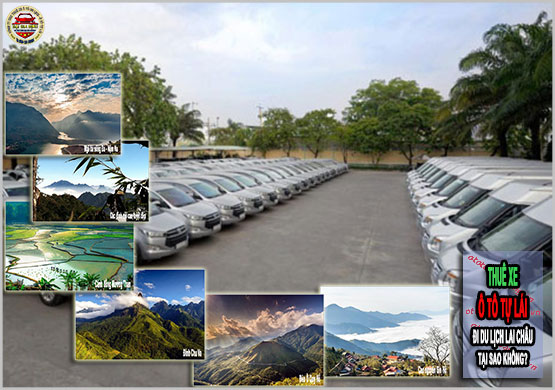 Is there a problem when traveling to Lai Chau by self-driving car?
Review some beautiful tourist destinations in Lai Chau
Also located in the northwest but Lai Chau is often less known in tourist memories. Does Lai Chau have too few famous landmarks? Is Lai Chau not as attractive as Sa Pa, Moc Chau, Mai Chau? ...
No problem! If you have ever known or known famous places in the land of Lai Chau, you will definitely want to come here once. So, does Lai Chau have anything attractive to travel or not? Below, the cheap self-drive car rental in Da Nang of Dai Gia Dinh company, would like to take a look at some places worth exploring when traveling to Lai Chau!
1. Ô Quy Hồ Pass
Needless to say about the grandeur of this nearly 50km long pass, Ô Quy Hồ deserves the title "The First Northwest Pass" awarded by visitors.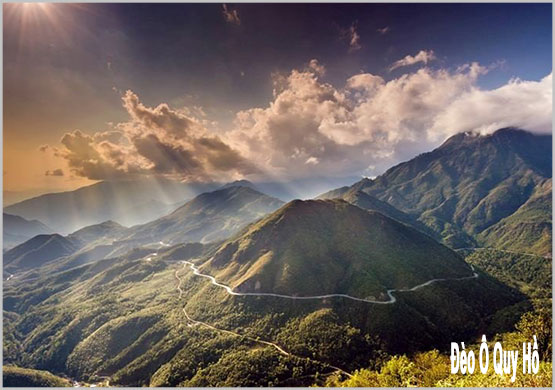 The pass is a natural boundary between the two provinces of Lai Chau and Lao Cai with most of the territory located to the two districts of Tam Duong and Lai Chau, the rest in the foggy town of Sa Pa, Lao Cai.
2. The Peak of Chu Va
On the way from Tram Ton (Sa Pa) to Lai Chau about 10km, you will drive on the majestic O Quy Ho pass, while watching the peak of Chu Va mountain with a unique shape in Son Binh commune, Tam Duong district, Province. Lai Chau.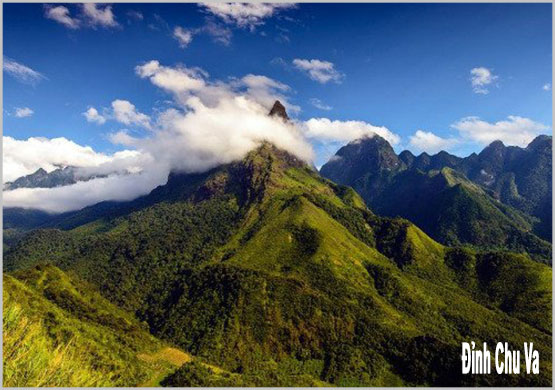 This mountain top has not had any tourists who dare to go to the mountain, very rare natives go to the mountain to take medicine because the way is mossy, very slippery and the mountain wind is very strong.
3. Muong Than field
Connecting the districts of Mu Cang Chai, Yen Bai with the districts of Than Uyen, Lai Chau is a large, picturesque Muong Than field, the water season, the golden rice ripe for the whole sky.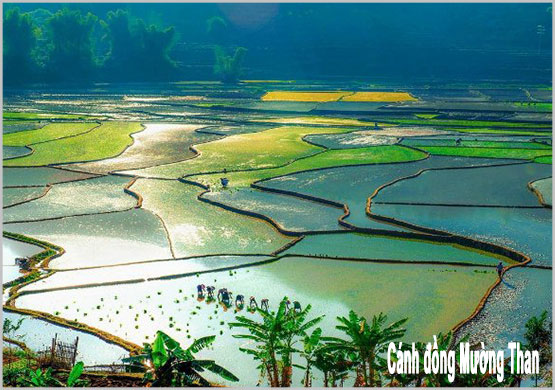 Muong Than field deserves the title "Nhat Thanh, Nhi Lo, Tam Than, Tu Tac" on the most beautiful rice field in the Northwest.
4. Sin Ho Plateau
A place where the scenery is like the kingdom, with clouds and sky, hanging trees, simple foliage, harmonious among mountains and forests, is Sin Ho Plateau - which is like Sa Pa of Vietnam. . Sin Ho has great tourism potential, because there are O rock mountains, Tien cave and valuable historical sites.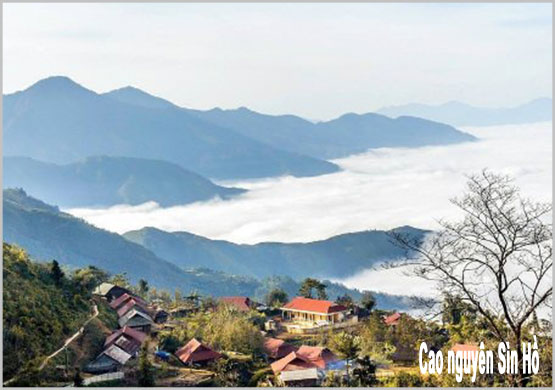 There is also the most beautiful Mongolian version of Pu Dao and also one of the 5 most attractive destinations in Southeast Asia voted by British travel agency Gecko Travel. Pu Dao possesses a fresh and pristine natural landscape, but the journey here is not easy. Passing mountains, crossing forests, but in return you will come to the most beautiful spot to watch the Da River, watch the valley and green alluvial beaches, the villages weaving between the winding roads ...
5. Đà - Nậm Nà river confluence
It's a breathtaking landscape that you can see from the top of Pu Dao, the confluence of the Đà and Nậm Nà rivers, creating a beautiful V-shape in the sun.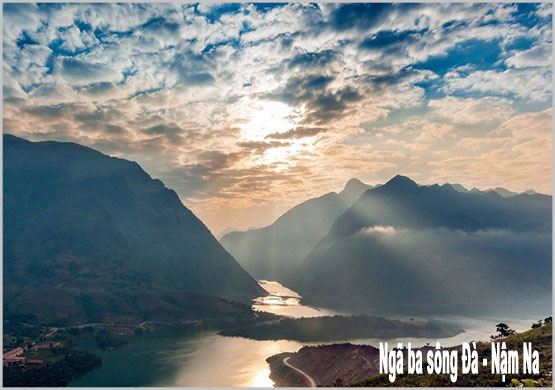 The intersection of the two rivers seems normal, but the reality on the days when the sun rises between them, low compared to the surrounding mountains, creates a unique scene in the Northwest.
6. The beautiful high peaks of the Truong Son range
The high peaks of Lai Chau can be called the second highest peak in Vietnam Pu Ta Leng (Phong Tho district), the third Pu Si Lung (Muong Te district), the Ta Lien peak (Phong Tho district). They are all difficult mountains to conquer, challenging people to move from all directions.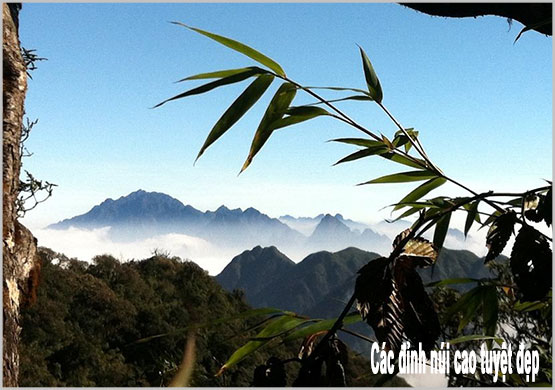 In Thu Lu, there are also golden seasons, important border milestones mark the watershed of the Da River in Keng Mo, Ka Lang, Lai Chau Hydropower, majestic streams, waterfall falls day and night. ... All places create interesting and attractive, Lai Chau is worth exploring ...
In general, the tourism industry of Lai Chau is developing day by day, and Lai Chau will definitely be a worthy place for you to explore once you have the opportunity to travel.
Lai Chau experiment by renting a self-driving car, why not?
Using a car will definitely bring comfort, convenience, new and interesting travel experiences, however, owning a car is not as easy as in our country - where car prices are always at a level many times higher than the income level. In addition, in our country, owning a car means that you have to "cover" many different fees and charges.
In fact, the need to use cars is quite large, but the cost of owning a car is almost beyond the reach of the vast majority of Vietnamese people today. Accordingly, this is also the main thing that makes the need to rent self-driving cars in Vietnam in general as well as the need to rent self-driving cars in Da Nang or in Lai Chau in particular is increasingly high.
Obviously, if you are a real "rider", who loves to explore travel here, loves the experience, then choosing to rent a self-driving car is a great solution to satisfy your passion. . With a self-driving car, confident that you will "own" every journey with the safest and most comfortable in the trip. By simply, you will discover a lot of interesting things while traveling with self-driving cars, such as:
• Self-driving car rental means that you have to do all the work related to the car to move the car according to your own route and will.
• Proactively relocate: This is the biggest benefit of self-driving car rental, especially when traveling. Depending on where you want to go, how long you want to go, when and what to do, all are not influenced by other factors, your journey will definitely be more enjoyable.
• Absolutely private space: If you rent a self-driving car, the car is like your own space. You can tell jokes, tell your group's private stories without paying attention to others (like driving).
• Proactive, fixed and cost-saving: This is natural, because you only have to pay car rental without having to pay additional costs such as the driver's accommodation expenses, ...
• Drive their own way: Traveling is all about the feeling of the experience, for which you are completely "in control" of your own way when renting a self-driving car.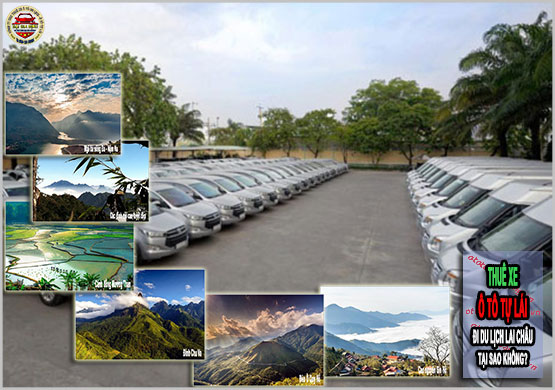 Experience helps you rent a self-drive car to ensure quality travel
- When renting a car, it is necessary to clearly define the goals and also the circuit to choose the appropriate car rental service. When renting, you should pay attention to the car line, the form of deposit and payment to avoid disputes between the two parties.
- Attention arises according to the appropriate service, need to check clearly how much money / hour to add per hour to balance the whole trip.
- Should choose a reputable, professional service provider with standards for self-driving car rental procedures as simple, quick and as possible as possible.
- Program a specific plan and book a car rental in advance in order to avoid the case of car booking without, avoiding the car rental team, especially during holidays and New Year.
- When renting a car, you must sign a clear and accurate contract with each specific term, avoid disputes (if any) or after unexpected problems occur.
- Prepare in advance the necessary papers as required by the service provider to make the car rental work faster.
- Check all documents and vehicle status before receiving: Check the legality through vehicle documents, check the interior and exterior of the vehicle, check the number of kilometers, check the gas indicator, check the performance and safety of the car, ...
- You can return the car if the car is normal. But when the car has problems, it is necessary to consult with experienced people so as not to lose unnecessary expenses.
What is the routine procedure for self-driving car rental?
The usual self-driving car rental procedure usually requires you to prepare a number of specific necessary paperwork such as:
• Legal household registration / ID card / CCCD / Passport
• For travelers often need to have a motorbike or deposit a small amount of money when renting it. Particularly for customers residing in the same locality, there are many units that do not require a deposit when renting a car.
• Driver's license for the correct class for the type of car you want to rent
• The rental and return period of the car is usually based on a specific agreement between the customer and the car rental company.
In short, in the self-driving car rental process, if you act too careful, it can sometimes make the garage employee uncomfortable. But obviously this is necessary because it is related to responsibility and budget, so it cannot be done through tangerines. Therefore, it should be done as quickly as possible, in a spirit of cooperation and politeness, so that both sides can do their jobs.