Review some beautiful tourist spots in Dien Bien
Dien Bien is located about 500km northwest of the center of Hanoi. This is a place not only famous for the heroic history of the Vietnamese army and people, but also has many magnificent natural landscapes such as Pa caves, Tham Pua caves, Muong Nhe primary forest, hot mineral springs in Hua Pe, U Va, Pá Khoang lake, Pe Luông, Huoi Pha ... well worth exploring.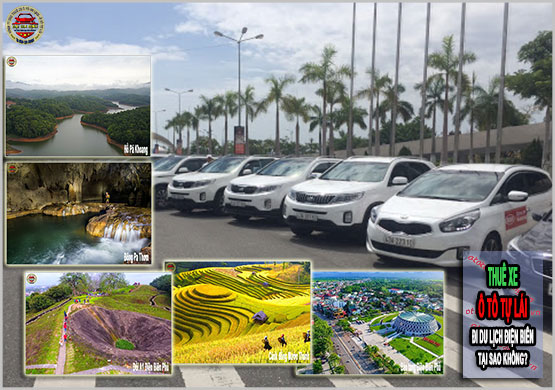 Here is a summary of some of the most prominent tourist attractions of Dien Bien that you should explore when you have the opportunity to come here!
1. Hill A1 Dien Bien Phu
Hill A1 relic Dien Bien Phu was an important base for the French war in the area of Muong Thanh district, Dien Bien province. There was a glorious battle between our army and the French colonialism, and the final victory belonged to the Vietnamese national heroes.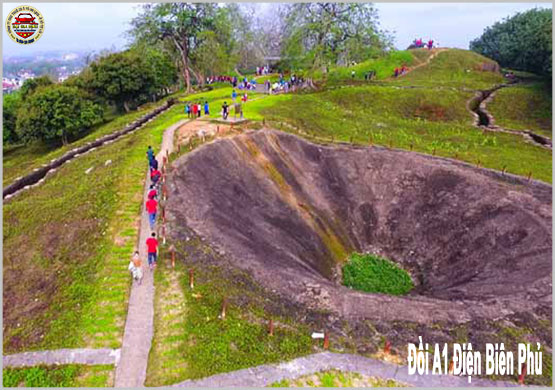 When you reach the A1 hill, you will witness the fortified bunkers and bunkers built by the French colonialists, you will really admire our tactical skills when you break such a solid foundation. .
2. Dien Bien Phu Museum
Dien Bien Phu Museum is the next place where we add a detailed Dien Bien travel guide to visit.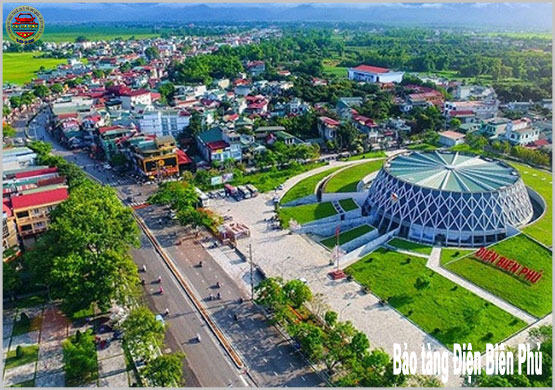 This museum is located in the center of Dien Bien city, currently it contains many real war artifacts, images, simulated statues for you to understand more about how hard and difficult the war against the French colonialists was.
3. Pá Khoang lake
Located in the city of Muong Phang, Pa Khoang Lake with romantic natural scenery is a place you cannot ignore in the next Dien Bien travel and discovery journey.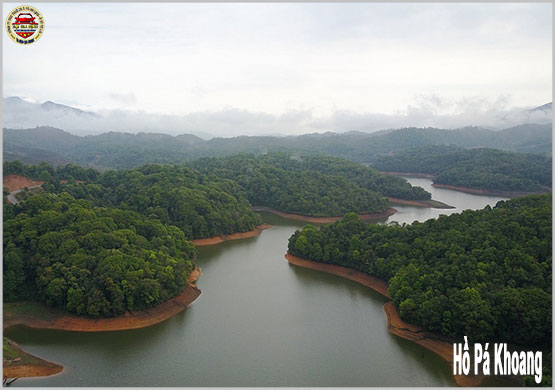 In the lake there are many small islands with different landscapes and the most famous is still the island filled with pink color of cherry blossom trees when spring comes. You will be able to take a boat to walk around the lake, visit small islands and enjoy mountain specialties when coming to this charming tourist destination of Dien Bien.
4. Muong Thanh field
Coming to the city sightseeing spot, taking beautiful pictures in Dien Bien, you should go at the time of rice harvest because at this time, Muong Thanh dyes a bright yellow color with a length of more than 20km, which is ripe golden rice fields.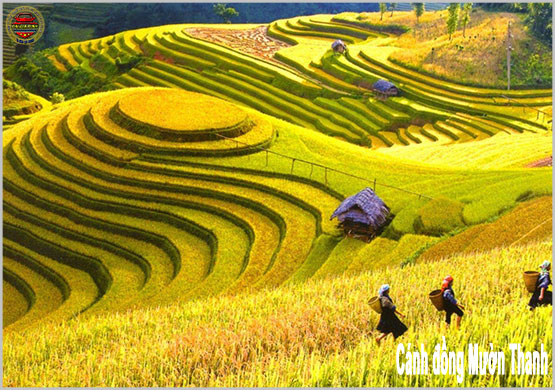 With the planning of the terraces, the beauty of this field becomes more and more poetic, making many photographers unable to help admire.
5. Pa Thom Cave
About 30 km from Dien Bien town is Pa Thom cave, which is also a very favorite cave for visitors to Dien Bien. In the cave, there are stalactites with unique shapes still intact, making visitors curious and interested. Notably, outside the cave, there is also a clear waterfall with white water bubbles forming a cool stream for you to freely enjoy and take pictures.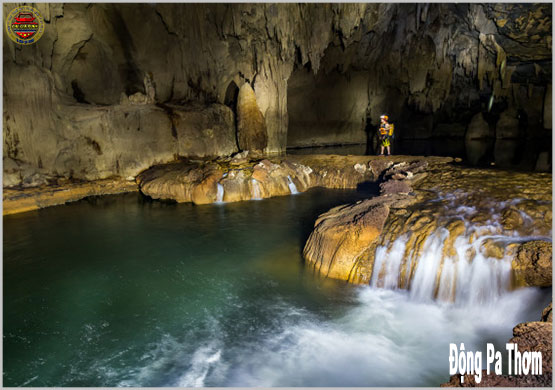 In addition to the famous Dien Bien tourist attractions above, there are still many other attractive places such as Pha Din pass, Xà Nhé cave, Laos - Vietnam - China border landmark in Pa Chải, Hua Pe hot spring, ...
In general, the tourism industry of Dien Bien is developing day by day. Dien Bien is also a very worthwhile place to explore when you have the opportunity.
Experimenting on Dien Bien tourism by self-driving car rental, why not?
Using a car will definitely bring comfort, convenience, new and interesting travel experiences, however, owning a car is not as easy as in our country - where car prices are always at a level many times higher than the income level. In addition, in our country, owning a car means that you have to "cover" many different fees and charges.
In fact, the need to use cars is quite large, but the cost of owning a car is almost beyond the reach of the vast majority of Vietnamese people today. Accordingly, this is also the main thing that makes the need to rent self-driving cars in Vietnam in general as well as the increasing demand for self-driving cars in Dien Bien in particular is understandable.
Obviously, if you are a real "rider", who loves to explore travel here, loves the experience, then choosing to rent a self-driving car is a great solution to satisfy your passion. . With a self-driving car, confident that you will "own" every journey with the safest and most comfortable in the trip. By simply, you will discover a lot of interesting things while traveling with self-driving cars, such as:
• Self-driving car rental means that you have to do all the work related to the car to move the car according to your own route and will.
• Proactively relocate: This is the biggest benefit of self-driving car rental, especially when traveling. Depending on where you want to go, how long you want to go, when and what to do, all are not influenced by other factors, your journey will definitely be more enjoyable.
• Absolutely private space: If you rent a self-driving car, the car is like your own space. You can tell jokes, tell your group's private stories without paying attention to others (like driving).
• Proactive, fixed and cost-saving: This is natural, because you only have to pay car rental without having to pay additional costs such as the driver's accommodation expenses, ...
• Drive their own way: Traveling is all about the feeling of the experience, for which you are completely "in control" of your own way when renting a self-driving car.
Experience helps you rent a self-drive car to ensure quality travel
- When renting a car, it is necessary to clearly define the goals and also the circuit to choose the appropriate car rental service. When renting, you should pay attention to the car line, the form of deposit and payment to avoid disputes between the two parties.
- Attention arises according to the appropriate service, need to check clearly how much money / hour to add per hour to balance the whole trip.
- Should choose a reputable, professional service provider with standards for self-driving car rental procedures as simple, quick and as possible as possible.
- Program a specific plan and book a car rental in advance in order to avoid the case of car booking without, avoiding the car rental team, especially during holidays and New Year.
- When renting a car, you must sign a clear and accurate contract with each specific term, avoid disputes (if any) or after unexpected problems occur.
- Prepare in advance the necessary papers as required by the service provider to make the car rental work faster.
- Check all documents and vehicle status before receiving: Check the legality through vehicle documents, check the interior and exterior of the vehicle, check the number of kilometers, check the gas indicator, check the performance and safety of the car, ...
- You can return the car if the car is normal. But when the car has problems, it is necessary to consult with experienced people so as not to lose unnecessary expenses.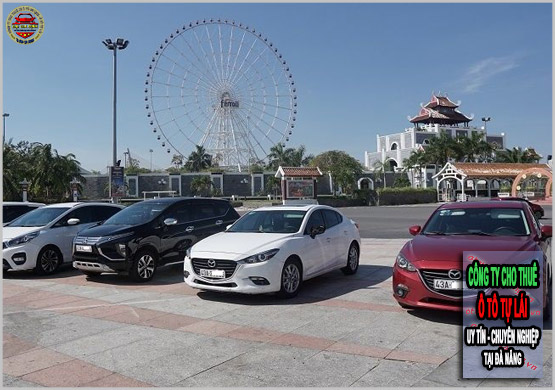 What is the procedure for self-driving car rental of Đại Gia Định company?
The procedure for self-driving car rental in Da Nang is usually applied by Đại Gia Định company, which requires you to prepare some necessary paperwork as follows:
• Legal household registration / ID card / CCCD / Passport
• For travelers often need to have a motorbike or deposit a small amount of money when renting it. Particularly for customers residing in the same locality, there are many units that do not require a deposit when renting a car.
• Driver's license for the correct class for the type of car you want to rent
• The rental and return period of the car is usually based on a specific agreement between the customer and the car rental company.
In short, in the self-driving car rental process, if you act too careful, it can sometimes make the garage employee uncomfortable. But obviously this is necessary because it is related to responsibility and budget, so it cannot be done through tangerines. Therefore, it should be done as quickly as possible, in a spirit of cooperation and politeness, so that both sides can do their jobs. What you need to do is try to check carefully before signing a self-driving car rental contract with indispensable steps such as:
- Check out the car
- Check the interior of the car
- Check the vehicle's mileage
- Check vehicle papers
- Check for binding contract terms when renting a car
- Finally, you should and need to take a test drive before signing the contract to accept the car