Đại Gia Định Travel Trading & Service Co., Ltd specializes in car rental with 16 seats and prestigious 9 seats Limousine car rental with the most competitive price in Da Nang city.
Đại Gia Định currently has a variety of 16-seat cars for customers to choose from such as Toyota Hiace, Mercedes Sprinter, Hyundai Solati, Ford Transit and Ford Transit Luxury ... with the best support rates for you.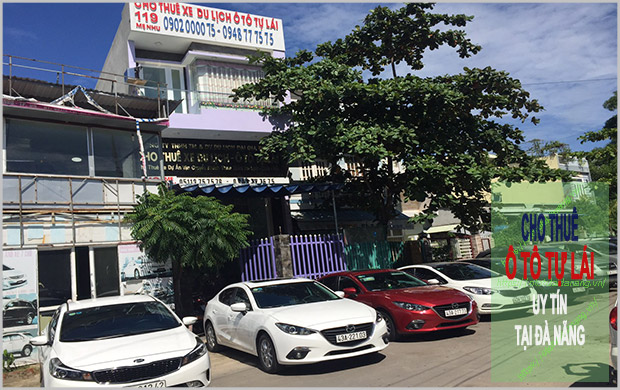 In particular, the company also rents luxury 9-seat Limousine cars. This is a custom-designed car, fully equipped with modern facilities for VIP customers, who like to experience the luxury feeling of the famous 16-seat limousine.
Self-drive car rental Da Nang service's system Đại Gia Định with many 16-seat car heads and VIP 9-seat Limousine fleet are always ready to serve you. All your requests will be supported and responded to in a dedicated, professional, fast and flexible manner.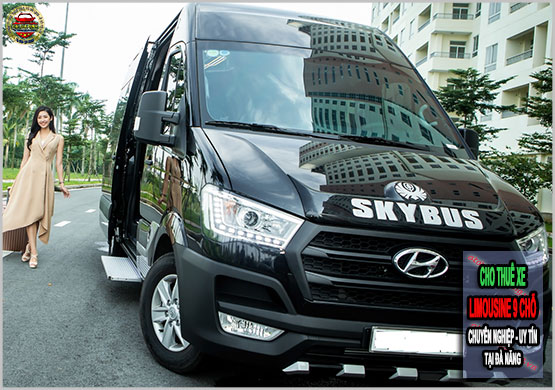 With the motto of building "Prestigious Services - Professional Services - Competitive Costs", Dai Gia Dinh is proud to be a 16-seat car rental provider, 9-seater Limousine rental, PRESTIGE , PROFESSIONAL and BEST PRICE in Danang today.
CAR RENTAL SERVICE PACKAGES 16 ĐẠI GIA ĐỊNH COMPANY
Currently, Đại Gia Định is a self-driving car rental company in Da Nang city with the best competitive rates. In addition, we also provide 16-seat passenger car rental and 9-seat VIP limousin rental in Da Nang with super cheap rates, only from 1 million VND / day.
Here are some popular 16-seat car models that we rent for your reference, as follows:
PIC
VEHICLE TYPE / PRICE RANGE

Toyota Hiace

Rent cost: On 1.000K /day

Call: 0948.777.575

Mercedes Sprinter

Rent cost: On 1.100K /day

Call: 0948.777.575

Hyundai Solati

Rent cost: On 1.200K /day

Call: 0948.777.575

Ford Transit

Rent cost: On 1.500K /day

Call: 0948.777.575

Ford Transit Luxury

Rent cost: On 1.800K /day

Call: 0948.777.575

Limousine 9 chỗ

Rent cost: On 2.000K /day

Call: 0948.777.575
(*) Note: The price fluctuates depending on the model, the manual or the automatic transmission. Price car rental Danang of 16 seats may vary depending on the peak season, holidays, New Year and actual fuel prices.
- Car rental time is calculated by day (24 hours), if overtime, an additional surcharge of 100,000 VND / hour will be charged.
- Door-to-door delivery fee in Da Nang city with a radius not exceeding 10km is 100,000 VND / time.
- Working time of company driver: 10 hours / day, overtime 30,000 VND / hour.
PROCEDURE FOR CAR RENTAL OF ĐẠI GIA ĐỊNH
- Customers have household registration in Da Nang or in the car rental area.
- Copy of ID card and corresponding driver's license when renting a self-driving car (with original for comparison).
- Cash or motorbike worth more than 20 million VND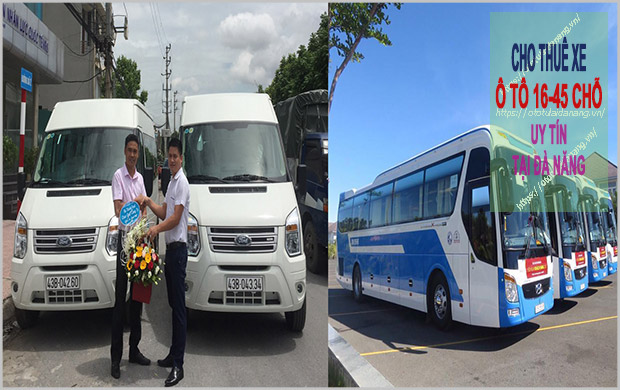 CONSULTANCY - RENTAL PRICE FOR 16 SEATS
Customers need 4 seat car rental, 7 seat car rental, 9 seat Limusine rental, 16 seat car rental, 29 seat car rental to 45 seats and other requirements, please contact directly to phone number: 0948.77.75.75 - 0902.0000.75 (Mr. Địinh) or provide car rental information at the website https://ototulaidanang.vn/ to get the best advice and quotation.
Self-drive car rental Da Nang Vietnam service's Dai Gia Dinh company would like to thank you for your companionship and look forward to continuing to receive your support. We wish you good health and success.
Best regards!
CAR RENTAL SERVICE's ĐẠI GIA ĐỊNH