Why cooperate with self-drive car rental?
Do you own a car and need to generate income from your own "second wife"? This will not be too difficult when you contact Đại Gia Định company to cooperate. The cooperation of self-driving car rental with our company will give you practical benefits, such as:
1. Create more attractive revenue sources
When you cooperate with our company, it is understandable to improve economic efficiency from your car that is always in an "idle" state. We will actively allocate for you to generate income from renting your own car, cooperating with us will help you increase your income by several tens of millions of dong per month and especially during peak tourist seasons in Đà Nẵng city.
2. Chance to rent your car more often
Your cooperation with us will help increase the ability to operate your vehicle more often. In particular, all procedures related to car rental are guaranteed by our company.
3. Minimizing the factors that cause damage due to not using the vehicle regularly
The fact that your car "freezes" for a long time will not be used for a long time, it will easily make the machine reduce its performance and durability, especially the engine is easy to be inert and no longer as powerful as before, ... Therefore, cooperation To rent a car with our company, we will not only help you solve this problem but also create an extra income for yourself.
4. Opportunity for you to practice and expand relationships
If you are an entrepreneur, the car rental cooperation will also be an opportunity for you to reach a wide range of individuals and organizations that can help you expand your business cooperation.
Self-drive car rental cooperation form
Currently, Đại Gia Định company always has the need to develop cooperation with car owners in Đà Nẵng area in many specific forms such as:
- Cooperation with car owners who are individuals who want to register for rental services
- Cooperation with travel companies, tour organizers in the country
- Cooperate with units that need to rent a car with 4 - 45 seats to serve the needs of individuals, groups, organizations,...
* Note:
- Cooperation process: Customers have needs and contact the company, after agreeing on the price and completing the contract procedures, we will contact the partner to hand over the car according to customer needs (or for directly support customers in case of car rental with driver).
- Commission discount: The percentage of commission discount is based on the contract of the customer using the service.
Information needed to cooperate with Đại Gia Định
To cooperate with our company, you need to prepare and provide specific information including:
- Model of vehicle to be cooperated: Specifically, such as manufacturer, model, vehicle model, number of seats, condition...
- Notarized official documents related to the vehicle model to be cooperated.
- Actual pictures of the car include: Exterior, interior, inspection certificate, insurance, ...
- Cooperation contract with provisions to ensure the rights and interests between the vehicle owner needing cooperation and the rental service provider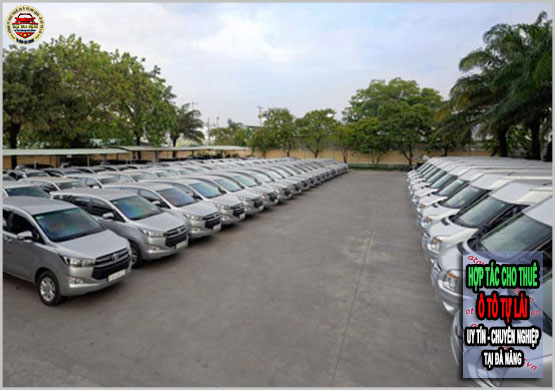 Đại Gia Định Company - A unit specializing in self-drive car rental in Đà Nẵng needs to cooperate with car owners in the area of ​​Đà Nẵng City. With many mutually beneficial cooperation policies, our company is ready and always ensures the best rights and interests for the parties to develop together on a long-term partnership.
Direct contact: Mr. DƯƠNG VĂN ĐỊNH - Hotline: 0902.0000.75 - 0948.77.75.75
Or fill out the registration form below, we will contact you soon to work with your partners!