Sunny's size x width x height is 4,495 x 1,740 mm, wheelbase 2,620 mm - these are outstanding numbers in the segment. The interior of the car is more modern with a semi-digital instrument panel similar to the 7-inch multi-information display, an 8-inch touchscreen with Apple CarPlay support.
In Thailand, Sunny 2021 has 5 different equipment versions, including S, E, EL, V and VL versions, priced from 499,000 - 639 baht, equivalent to 370 - 474 million VND. All 5 versions use a 3.0L DOHC 3-cylinder turbo engine that produces 74 hp at 5,000 rpm and a torque of 152 Nm in the range of 2,400 to 4,000 rpm. The car still uses front-wheel drive and Xtronic CVT automatic transmission.
Recently, car maker Honda Vietnam has suddenly registered with the NOIP a series of exterior details of the BR-V model, specifically: front radiator plate, front bumper plate. , front bumper plate. lower front and rear bumpers. These are all components of the latest Honda BR-V version, first launched in Indonesia in April 2019.
Of the 6 models being distributed by Honda in Vietnam, CR-V, HR-V, Accord, Civic, City, and Brio do not have any models with steering wheel design, front and rear bumper similar to the version. Sign up to receive the latest copyright. The date of the exclusive announcement of an industrial design is October 26, 2020.
In Indonesia, Honda BR-V has notable main equipment including front projector headlights with halogen bulbs, LED daytime running lights, rear tail lights, 16-inch two-tone rims, 7 seats. sit. leather seats, 3-spoke steering wheel with function keys, push button, 8 inch touch screen and automatic climate control. Safety equipment with brake assist (ABS, EBD), electronic scale, support for horizontal slope departure and 2 front airbags.
The car has 2 versions but uses 1 engine type is a 4-cylinder machine, 1.5L capacity, code L15Z1, with a capacity of 118 hp and 145 Nm of torque, combined with an automatic transmission. CVT. and front wheel.
It is likely that Honda BR-V will launch in Vietnam this year 2021. The vehicle belongs to the MPV hybrid SUV segment, competing with Mitsubishi Xpander, Mitsubishi Xpander Cross, Suzuki Ertiga, Suzuki XL7 and Toyota Rush.
As a "national" sedan in Vietnam, Toyota Vios 2018 version will be upgraded in 2021 and will continue to be assembled in Vietnam.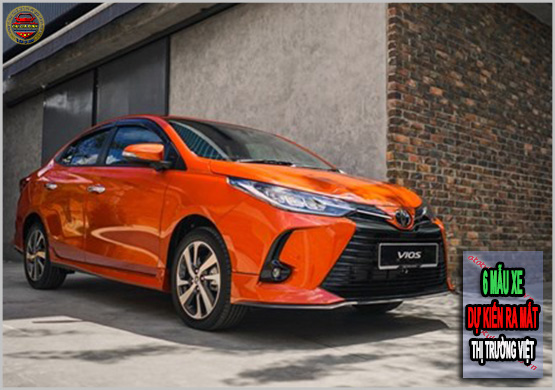 New Vios model has many changes in appearance (Source: TMV)
In terms of appearance, the Toyota Vios 2021 is not completely renewed, but only refreshes some details. The front becomes more sporty with the enlarged lower grille connected to the upper grille. The two sides are fake wind cavities attached to glossy black plastic fog lights, replacing the lumpy plastic part of the old version. Headlights are reworked with bright graphics, more modern layered shapes. Overall, the front end resembles the previous Toyota Camry sold in the US market.
The car still uses a 1.5L DOHC engine, with a capacity of 106 hp at 6,000 rpm and a torque of 140 Nm at 4,200 rpm, combined with a front-wheel drive system, an automatic transmission is optional. Infinitely gearbox.
In the Malaysian market, the Vios 2021 is equipped with 7 airbags, electronic scales, traction control, ABS, EBD, BA, front and rear parking sensors, as well as parking warning, blind spot warning and warning. media newspaper. cut in the back. In addition, the new Vios also has a Safety Sense package, but it is not known whether a car model in Vietnam is equipped with this safety package or not.
Toyota Vios is the car model that has always dominated sales in the B-class sedan segment in Vietnam for many years. The car directly confronts Hyundai Accent, Kia Soluto, Honda City, Suzuki Ciaz, Nissan Sunny, Mazda2 sedan, ...
If you are too bored with crossovers like the Honda CR-V or Mazda CX-5, the Ford Territory 2021 will be a new wind in the upcoming Vietnamese market segment. The dealer said that this model will be available early in the first quarter of this year.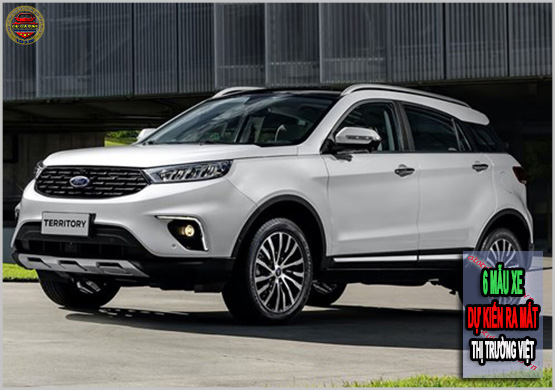 C-class SUV model of the US automaker Ford Territory 2021 (Source: Ford)
Ford Territory is a hybrid product with China when the chassis is developed by JMC Ford China joint venture. The size of the car is on par with the C-class SUVs on the market, with a length and width of 4,580 and 1,936 mm, respectively. Wheelbase 2716 mm. Ground clearance 180 mm.
The Territory's interior also has a hybrid with Chinese cars, not "pure American" like other SUVs. The interior of the car is relatively modern, with an electronic clock, 10-inch large screen connecting Apple CarPlay / Android Auto, automatic air conditioning, electronic parking brake and panoramic sunroof ... Only available in configuration 5 seats.
Ford Territory is sold in Laos with 2 Trends and Titanium versions, at the price of 355 million kip and 370 million kip (equivalent to 884 million to 921 million VND) ...
Kia in Vietnam this year is quite strong when Sedona is also upgraded to a new generation.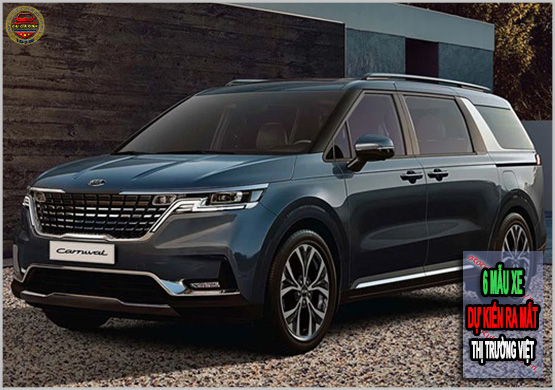 The new Kia Sedonna has a healthier and more powerful look (Source: Kia)
2021 Kia Sedona completely transformed. Despite having a wheelbase of up to 3060 mm, the new design gives the car the look of an elongated SUV with a long head and square body. When launched, this model was also known as "Range Rover Korean version".
The interior is more modern with dual 12.3-inch screens under one layer of glass. Interestingly, users of the front and rear seats can communicate with each other through the camera connected to the central touch screen.
The vehicle is equipped with a 2.2L turbocharged 4-cylinder diesel engine for maximum power of 202hp at 3800v / p, maximum torque of 441Nm at 1750-2750v / p. conventional, eco, sport and smart driving modes that meet Euro 5 emissions standards.
In Thailand, the Kia Sedona 2021 is distributed with two versions of the EX and SXL for 2,144,000 Baht (70,720 USD) and 2,459,000 Baht (81,110 USD), equivalent to nearly 2 billion VND.
The Vietnamese manufacturer has just announced the launch of 3 smart electric cars: VF31, VF32, VF33. In which VF31 is a mid-size crossover model and has only one electric car version, VF32 is a mid-size SUV, VF33 is a large-size SUV. VF32 and VF33 are both electric and gasoline versions.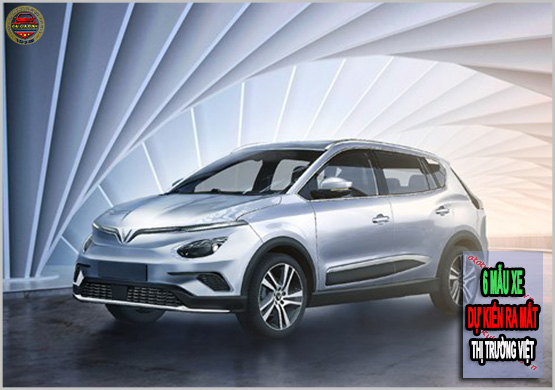 New smart electric car model of Vietnam automaker (Source: VinFast)
High-end versions of all three models feature high-performance sensing systems, including LiDAR sensors with 14 cameras capable of detecting objects at a depth of 687 meters; 19 360-degree sensors allow alarm and processing at speeds above 100 km / h. The autonomous steering system is controlled by the Orin-X chip, capable of processing up to 200 GB of data per second, allowing control and navigation 8 times faster than current generations.
All 3 models feature independent level 2 to 3, with 30 smart features divided into 7 groups including: Intelligent Driving Assistant System, Adaptive Lane Control System, System Active cruise control, Multi-point collision warning, Comprehensive collision mitigation system, intelligent automatic parking system and driver monitoring system.
In terms of performance, the most notable is the most advanced version - the VF33-E-sized SUV uses two permanent magnet electric motors with a capacity of up to 106 kW for mileage. 550 km per full charge. Vehicles with the highest safety standards: 5-star NHTSA, 5-star Euro NCAP.
The three models of electric cars mentioned above currently do not have a specific selling price. However, depending on the price range of electric SUVs in the world, the three VinFast cars will cost no less than 1 billion VND during this period.
VinFast expects the samples to start receiving orders in Vietnam from May 2021. In the US, Canada and Europe will receive orders from November 2021./.